Fabric Storage Baskets
Rectangular Fabric Collapsible Organiser Bin Box
Model:BS-F001
Material:Fabric
Size:6.3" x 14"x 10"
Perfect for lanudry, kids toys, pet toys, books, blankets, showers, clothes and much more!
Product description:

Fabric Collapsible Bin
About the product
✔SAFE: Safe material, soft and comfortable, completely safe around you!
✔ STURDY AND DURABLE: Our basket is measured at 6.5" x 14" x 10". The handles on this basket are very durable, making it more efficient for your everyday needs!
✔ MULTIPURPOSE USING: Perfect for kids toys, pet toys, blankets, diaper, showers, clothes and much more!
✔ DECORATIVE:We're pride of how our product looks and how it can be useful to you!
✔ MAINTENABCE AND CLEANING:
A damp towel is good for daily clean.
Hand washing or machine washing, when wash by machine, better place it in a garment bag or pillow case. Air-dry is better or you can dryer on a delicate cycle.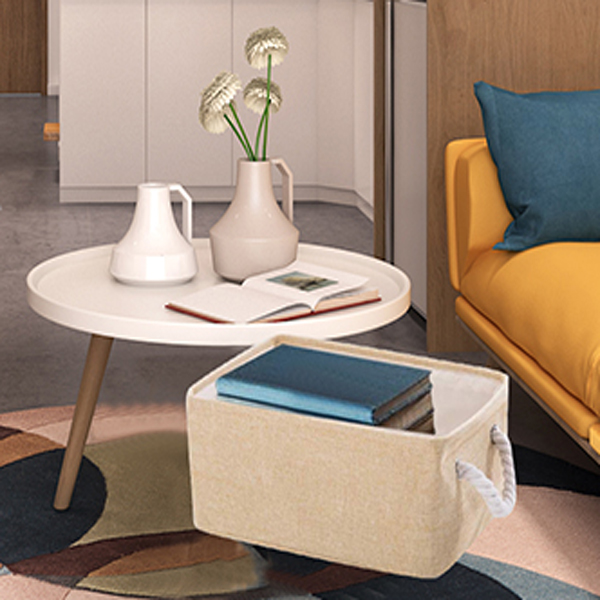 Best Ever Products, Best Ever Service
All products can be customized, welcome to inquiry us!
Categories
Latest News
Contact Us
Contact: Jessie
Phone: +86 17667516186
Tel: +86 17667516186
Add: No. 1068 Jinshui Road, Licang District, Qingdao, Shandong, China